I finally can continue to talk more about my magical girl project this time. 
The project titled Channy Duo is basically about a magical girl duo who are disabled and chronically sick. Channy Duo is just a quick name because I don't have a title for it yet. Also, my nickname is Channy, so the duo is literally halves of me for my chronic conditions. It is weird, isn't? 
Long ago, I wished a magical girl or heroine has a chronic condition like mine to exist. Now it is happening.
This is Nerissa the deaf magical girl. She is mute, of course. She can summon water power in American sign language. The water power symbolizes the ocean known as the silent world I always imagine. She is the most difficult character to create because she has many real-life problems that deaf people shared without a doubt. We still face audism, mainstream schools, and lacking accessibility. Hearing loss is still unusual and tragic to the normal world. For example, hearing parents wanted their child to hear again with a cochlear implant. At least, we can slowly change what was normalized in media. We need more deaf representation these days, especially as superheroes. Unlike most media has been using lip reading and oral communication instead of sign language. We need deaf characters heroes never hesitate to act and can do anything, except mere hearing ability. I will reach to know more about Nerissa (She's hiding at the corner of my mind). She likes making ASL puns. She likes to talk a lot, but also likes to spend time with herself. She may can not hear, but still kick some butts Especially the chatty ones! 
This is Arista. She has type 1 diabetes. She may look healthy, but still sick for rest of her life because her organ won't work anymore. Actually, it is not the diabetes you see on TV and magazines, so it was type 2 diabetes you saw. Also, there's a lot of misunderstanding in the society about it. That's why we need a hero who has the disease. It is an important representation for reducing the stigma and sugar-coated myths. Countless people including me have wished diabetes should be not be viewed as a cake and victim-blaming lifestyle. In a typical superhero-vs.-villain fight, Arista treats her low blood sugar with a juice box on a rush. After a battle, she injects her almost-bare thigh with insulin for a donut as a victory at Tim Hortons (a Canadian fast-food restaurant for coffee and donuts). Of course, she won't be magically cured and takes care of herself daily. She gets injection 3-5 times a day and checks her blood sugar levels. If she didn't give herself enough insulin, her blood sugar spikes. If she works too hard or gets overtreated, her blood sugar drops. The disease is death-threatening at either of the sides, Arista never gives up living even without being a strong magical girl! She is mature and responsible at teenager age. Does being a magical girl make her health more stressful? How she face an evil when her blood sugar drops? Even she's shaking like a leaf. Her heart beats so fast. She sweats a lot. She literally needs some candy to save her life when fighting the evil. Can she keep her blood sugar stable in unusual situations? 
There are endless possibilities for deaf/diabetic magical girls in any story, aren't? I hope I can write a good story one day. I am doing my best on studying... Oh hey, more funny doodles.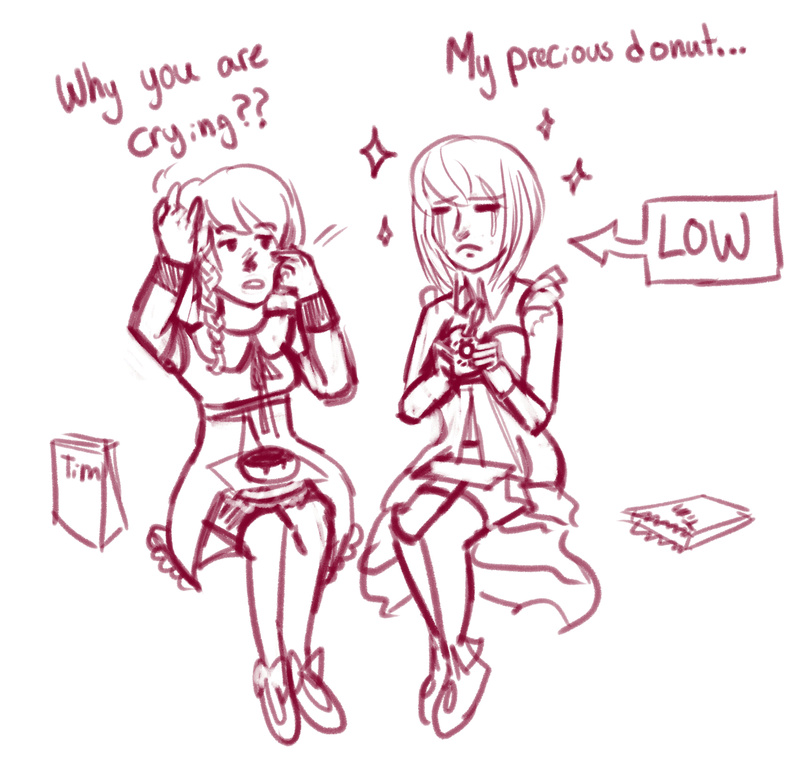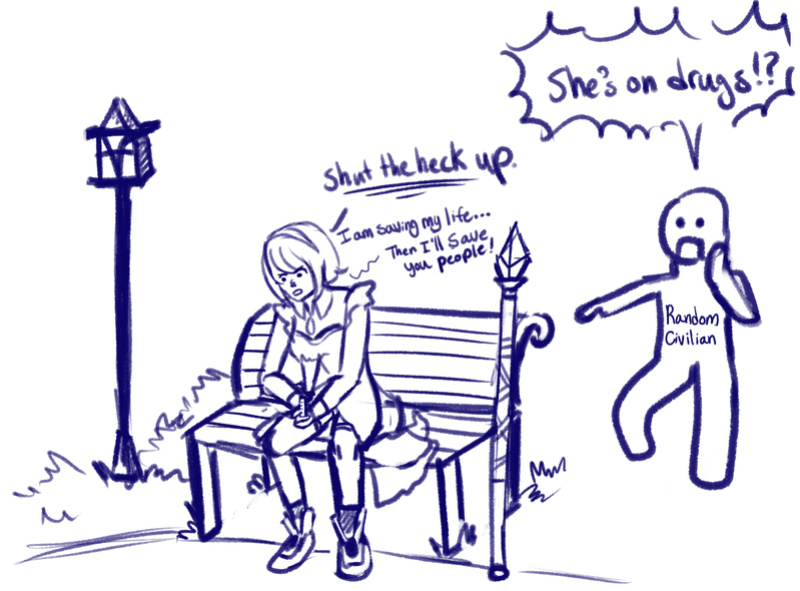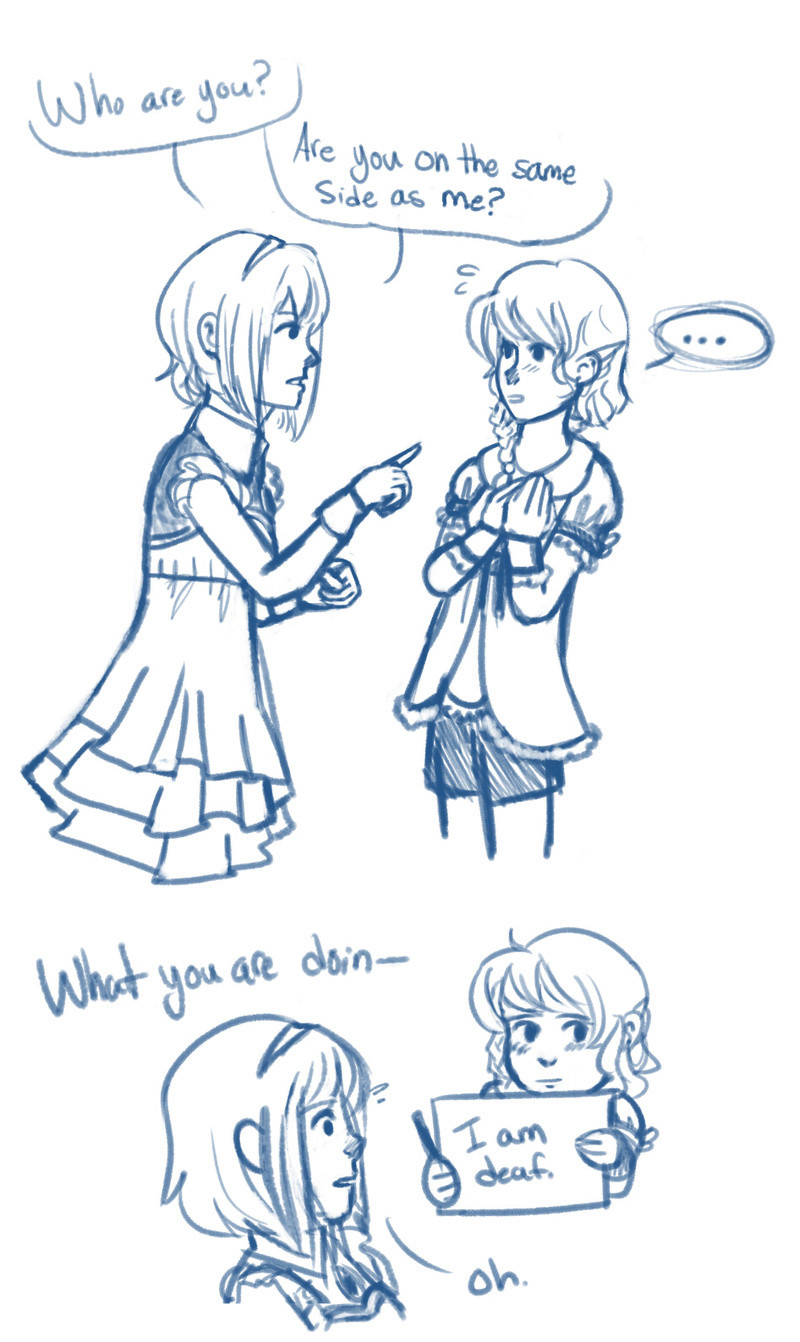 I am sooo proud to have those wonderful characters as my dream heroines. This is one of the best projects in my life. Even if it is so close to home.