So I really want to run a roleplay forum with one storyline. It's something I always wanted to do. It would be a Sailor Moon AU, but with the Generals. 

I could do the route of the Mamoru and the Generals fight the Dark Kingdom and the girls are with the Dark Kingdom. However I kind of want to do something different.

I have a RP going on a Sailor Moon forum about the boys fighting rouge yomas so the girl's don't have to fight anymore. It's a post Classic RP. 

What I do know for sure I want it to be present day Tokyo. No post Stars arc or Crystal Tokyo. There are so many RP AU sites that use this setting. I think having it in present day Tokyo would be refreshing.

So feel free to throw ideas at me.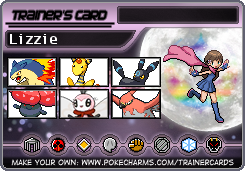 Chat De Lune's Forum Wife 
 Miakemi's RL BBF