I used to hate Aoyama back in the day not because I shipped KishxIchigo, but because I saw too much of him in the manga. Like almost every page I would see him and it annoyed me. I know he's Ichigo's crush, but seriously we needed a break from the guy. It most magical girl series we rarely see the main girl's crush. They usually pop out of no where to be the victim of the day.
Now, I have a better view on Aoyama and I actually like his character. Also I do not view him as a canon sue. While the manga explore his character better, I wished the anime did as well. Well, at least his back story. I like the idea that they had Ichigo go to Aoyama for advice in the anime. He does seem like the type of guy you would go to for advice.
You know what's odd even though I ship KishxIchigo one my favorite scenes in the manga is where Aoyama confesses his love to Ichigo under that tree while it's raining. I find it so cute and romantic. The anime ruin the cuteness. >.<
As for Aoyama look alikes in the anime. Yes it is odd to why they have them.
I think the only reason that they had that Aoyama human look alike was to have Ichigo think about Aoyama (I never really liked that filler episode). As for the alien look alike, I already mentioned it here on the forum. :P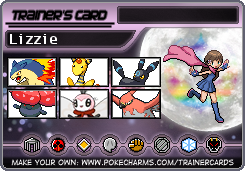 Chat De Lune's Forum Wife 
 Miakemi's RL BBF