We all picture our dream right? Well there's a place where you can see it come to life:
http://www.marriland.com/tools/team-builder#809|849|1059|739|1057|1280|
Well mostly! It allows you see how your dream would work. For me I just like to see the pokemon listed together get a better picture. I'm not in competitive battling.
I made one for my OC Yami:
Spoiler:
Sorry for the quality.
I'm having a hard time for my dream though.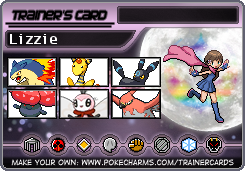 Chat De Lune's Forum Wife 
 Miakemi's RL BBF