TBS has a show called King of Nerds. I have never watched it but, I believe it's about nerds fighting it out from a huge money prize. In January season 2 will air and a person I to sub on youtube will be on it!

His youtube name is TheJWittz and real name is Josh. He makes pokemon videos! He does huge variety of videos. Facts of the day, vids about the card games, pokemon news, letsplays, ect. 

 
I find this exciting actually! I'm going to try to watch this and root for him!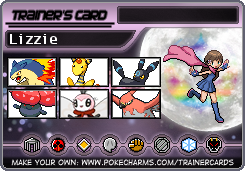 Chat De Lune's Forum Wife 
 Miakemi's RL BBF