Hello Guys! Welcome to my graphic shop!  
Here I will make avatars and signatures by request! I will also make premades in the future.
Here are some samples:
Avatars: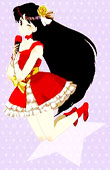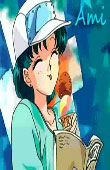 Signatures:

Please fill out this form!
Avatar/Signature: Which one do you want? You can ask for both.
Type of Image: If you want a certain image please show me it. If you don't tell me what characters you would like and I will do my best to find an awesome image!
FOR TMM: If you requested an image from TMM please tell me if your want it from the anime or the manga. You can also give me a fan art.
Text: If you want a certain text on it please tell me.
Text Font: If you want a certain text font please tell me.
Color of text: If you want a certain text color please tell me
Effects: Would you like me to add any effects on it