Here on MGC we would love to affiliate with your forum or website. It can be magic girl related or non magical girl related. Guests, you may also request to affiliate with us.
Rules:
*We do not accept affiliation from websites that over PG13.
*Please fill out this forum and make a topic in this subforum and wait for admin approval.  
*We will not post your button until we see ours up first!
*If your website gets deleted or goes offline please inform us so we can update our affiliate widgets.
**Your button will be shown on the index page of the forum and the portal page of the forum.  
Our Button:
The Form:
name of your site:
a link to your site:
a brief description of your site:
a link to where our affiliate button is located on your site:
button image:
If you have any questions please ask here!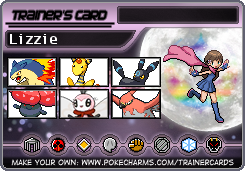 Chat De Lune's Forum Wife 
 Miakemi's RL BBF