What do you guys I have planned to watch/read in this coming year?

Right now I'm doing my annual reawatch of Cardcaptor Saukra though I'm bit late seeing how it's 2013 now. I guess I'll watch this series twice this year!

I'm going to finish Ranma 1/2. I really need to finish this series. >.< I also would like to finish the manga as well.

I'm currently reading the Skip Beat manga. I'll probably start watching the anime too.

I need to finish the maid sama anime series.

I would like to rewatch Tokyo Mew Mew. Plus reread the manga. I'm attempt to by the new English mangas. However it's pointess because I own all the manga expect for the first volume of Al La mode.

I need to finish Fresh Precure, Suite Pecure, and catch up with Smile Precure (which is almost over). I have no clue why I like these series. I'm looking forward to the next precure series though I think Toei needs to retire this series.

I need to catch up with Ojamajo Doremi: Dokkan. I got behind with the sub releases and I bet the fansubbers finished subbing the series.

The upcoming Sailor Moon anime! I'm so excited that the Sailor Moon series is getting a new anime!

So I have a lot to watch. Most of list consists of old series. Precure and Sailor Moon are the newest thing on here. I really dont watch a lot/read anime/manga series anymore. I typically tend to rewatch series that I enjoyed in the past. Today I find it hard to find new series.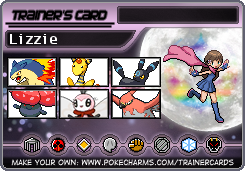 Chat De Lune's Forum Wife 
 Miakemi's RL BBF