I Recommend This!
I Recommend This is an editorial post series for our Tumblr. Members can recommend a series that they think others will enjoy. Like an anime or a book. It doesn't have to be magical girl related!
Rules:
1. All submissions must be PMed to me (Mew Ami). Please let me know if you want your username to be used or remain anonymous.
2. All submissions must be at least one paragraph long. A good paragraph is about five sentences long. Please do not write everyone should watch Free! because it has hot guys in it. Give me a solid good reason why anyone would enjoy the series you're recommend.
3. Please do not recommend hentai, porn, ect. Try to keep it PG 13. However you can recommend M rated video games or R rated movies. It all depends on the content and if I deem it too inappropriate I will say no. An example of a R rated movie you can recommend is The King's Speech. It was rated R due to it using the F word many times. The move itself is not inappropriate because it was about King George VI getting over his stammer.
4. You can submit a picture to go along with your recommendation.  It must be official art. If you don't want to find a picture I will find one for you. Luna will be making a lovely graphic to go along with your submission!
5. You can submit one for each month. However if submissions are low I will allow you to submit another one.
How It Will Work:
I will place all of the submissions into our queue and have them to be posted every Wednesday. One submission per Wednesday. 
I will accept four to five submissions depending how long the month is. Once I reach the max I will close submissions for that month. You can send me some still, but they won't be posted until the next month. 
If you have any questions or if I you didn't hear from me about your submissions please let me know here! 
Thank you Luna for making the graphics for this. <3
Our Tumblr Page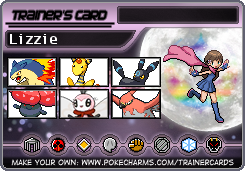 Chat De Lune's Forum Wife 
 Miakemi's RL BBF