Name: Haru Tsukino
Gender: Male 
Birthday: April 22 
Age: 16 
Birthplace: Crystal Palace 
Appearance: 
Haru stands at 6'foot and peach skin color. Haru resembles his father very much. He has the same facial features and has a pointy chin . He has short black hair like his father, but it always looks like he has bed hair. However Haru has his mother's blue eyes. He gives off a presence has a joker and a prankster. 
Haru likes to wear scarfs and tens to wear different one each day. He always seen wearing a hooded jacket or a hoddie and jeans. He wears black gym shoes that are white on the bottom. Haru is rarely seen in his royal entire. He hates dressing formally.
A basic idea of what he looks like: It is so hard to find a male dressup game. XD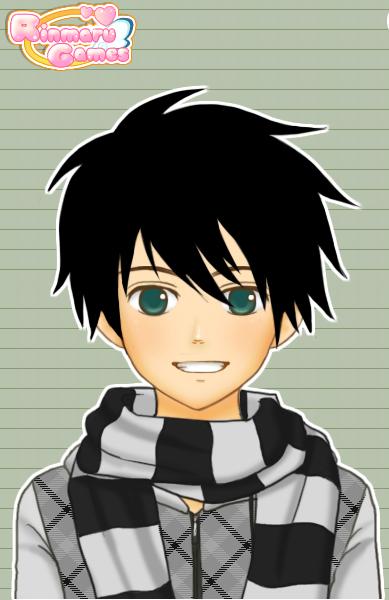 Personality: 
Haru is a free spirited, kind hearted,rebellious kid. He never takes anything seriously and just loves to have fun. He is very adventurous and loves the great outdoors. He often leaves home to go camping on his own. His two favorite thing to do in the outdoors is horse back riding and fishing. Around the palace he often hangs out in the Stable and helps take care of the horses. When he's not in the stable, he's either hanging out with his sister or playing pranks on the palace help. Haru is very stubborn and won't take no for an answer. He hates to give up and loves to tackle any challenges at hand. At times he can be bit of a smart mouth which gets him into trouble with his parents. He also very blunt. Like his mother Haru is absent minded. When he gets caught up on something, he'll forget things like royal duties. He also does everything in his power to skip out on royal events like balls and ceremonies. He finds them a waste of his time and boring.
Despite being the younger brother, Haru looks out for Lady like a big brother. If any guy approaches his sister he chases them away. Haru looks up to his sister and believes that she will be a wonderful queen like their mother. Even though he wants the best for his sister sometimes he can't help, but feel a bit jealous toward her. When they beacame teenagers, Lady started to take special classes to prepare her for her future duites as queen. Haru's jealously form due to the fact their parents' attention was mostly on Lady. 
Haru is pretty close to his parents, but more with his father than his mother. He takes sword lessons from his father. A bit of Mamoru's dorkyness has rubbed off on Haru. He doesn't like how over protective his parents are. He finds it silly that they can't go out in public. Hence why he sneaks out to visit the capital city or to go camping. His rule breaking causes him to get into fights with his parents. He loves his parents and he knows they mean well.
Any Unique Abilities/Skills:
Haru is quite a handy man. He can build and sew things. He is very athletic and is a great outdoors men.  He is great horse back riding, tying knots, building campfires, fishing, ect.  
History: 
Two years after Lady Serenity's birth Usagi and Mamoru where in shock to find out Usagi was pregnant again. 9 months later she gave birth to Haru on Earth Day. He was named after the spring season. Haru and his sister Lady were loved equally by their parents. They both got an equal amount of attention and had wonderful childhood together. Haru and Lady would often play together and would fight like typical brother and sister. They became very close in their early childhood.
When Haru turned 10 and Lady was 12, Haru noticed that their parents were slightly paying more attention to his sister. He felt slightly jealous due to the fact it was because his sister was taking special classes for her future reign as queen. He was confused to why she was going to be queen instead of him becoming king. One day he asked his father and he explained to his son about the history of the Moon Kingdom and that it was rule by women instead of men. He then told his son that they were descants of the Moon Kingdom and they were following tradition. Haru accepted tradition and decided not care about his royal duties seeing how he would never become king. He became quite rebellious by going out in public and not wearing his royal entire. He even dyed his hair green one summer! Haru also started playing pranks on people in the palace and the senshi. He even played pranks on his sister! He also became more adventurous by going out and explore the nearby mountains . He would spend his days going hiking, horse back riding, and rock climbing. This caused him to become absent minded and he would forget about attending royal affairs. Due his rebellious and adventurous attitude his parents would often ground him. However Haru would disobey his groundings by sneaking out. 
After his thirteen birthday, Haru's father decided to teach him the way of the sword. This allowed him to get a better understanding of his son action's and allowed the two developed a closer bond. Mamoru understood why his son became rebellious and told him even though he won't be king it's still important take his royal duties as prince seriously. He told him his duty was to protect her sister and the citizens of Earth from harm. This inspire Haru to become a strong knight to protect his big sister.   
Storyline Specific Information: 
N/A at the moment  
Knight Information  
Knight Name: Moonlight Knight, he called himself this to be connected to his mother and sister. 
Realm of Influence(s): Earth and Sun
Henshin/Transformation Phrase:N/A
Knight Outfit: 
Haru design his knight clothes himself. It consist of a black sleeveless shirt with red trimmings that go around the arm pit area and the bottom of the shirt. In the middle of shirt a white crescent moon. He has a pair of black pants and a pair of red boots. He wears black fingerless gloves and has a black cape. On his face he wears a black mask like his father. 
His outfit is similar to the boy in the red outfit.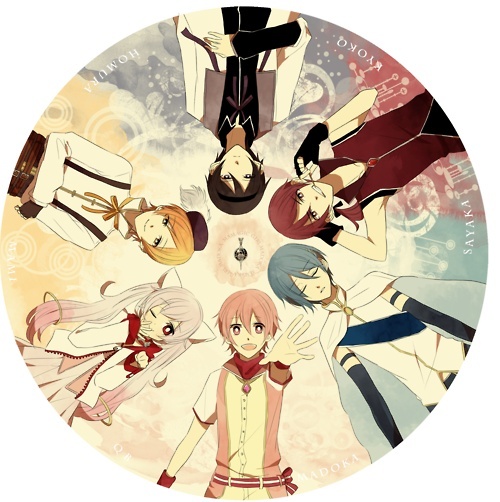 Powers: 
Like with Lady, Haru carries his own Golden Crystal. It grants him healing abilities like his father and allows him to control the earth and fire. He connects his fire powers to his sword. Its blade is engulf with flames. He uses his earth like powers to move rocks and create earthquakes. His attacks have no names. 
Weapons or Magical Items: A Sword which he carries on his back.