*raises hand* I have been a cosplayer for almost four years.
Two of my costumes I entirely made so far by hand. Rest of them were used clothing. I would love to show off my costumes, but it seems you are Cardcaptor Sakura fan. So I cosplayed Sakura few times (with same costume including few updates). Also my friends cosplayed Tomoyo and Syaoran. I didn't except to see my first handmade costume came out. Also with the star wand. :)
(2014)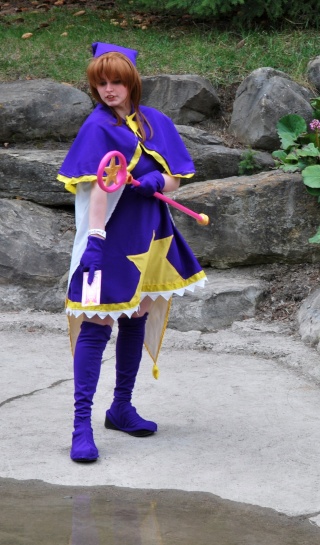 (2015) The updated costume especially with the wand and the upper cape with star brooch.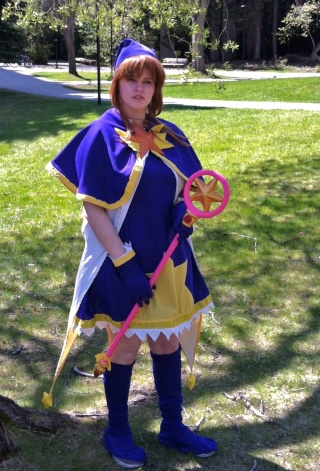 Does anyone remember this costume from CCS?